Description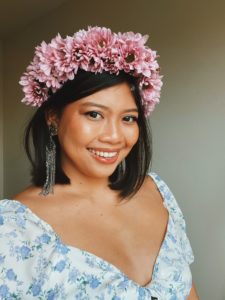 Anom Willis, trailofsweetscents on Instagram, has been a fragrance content since January of 2021. Her content focuses on her favorite scents from within her own collection, and she likes to share the memories that these scents have given her.
Anom's love of perfumes and scents begin since when she was a child. She was born and raised in Indonesia where she was inundated with spices, herbs, and aromas that were present in the food, flora, and surroundings in general. She believes every scent evokes a memory, and has a story to tell that needs to be preserved. She encourages you to create your own story through her very first fragrance, Love Anthem.
Some of her favorite fragrances that evokes sentimental value to her include Tales from Zanzibar by Memoirs of A Perfume Collector, Datura Noir by Serge Lutens, Sex and the Sea by Francesca Bianchi, Remember Me by Jovoy Paris, and Lost Alice by Masque Milano.
Anom has been living in Ann Arbor, Michigan for over 10 years. In her free time, she enjoys a day at the lake or watching movies at home with her family.