Description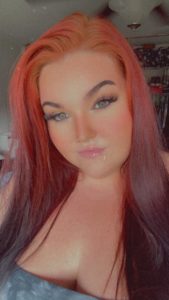 As a lover of the night, the moon, the stars, and city lights, Katelyn wanted to capture each of those things in a perfume.. and she did just that.
Katelyn Stone is a long time lover of fragrance in every aspect. How it makes you feel, the scent memories created with each fragrance, and how subjective perfumes are. Every nose is different, every body is different, every chemistry is different and she finds something beautiful about that. She started her Instagram and YouTube channel both to share her passion and find like minded people she could experience the fragrance world alongside.
Scent memories are something very important to her. A scent memory is when you smell a certain aroma that reminds you of a time in your life, often times special and happy. She wanted to create a fragrance that would help you capture those special moments in life and forever remember those times in hopes that those scents would evoke the powerful presence that you hold deep within you. She created this fragrance in hopes that you feel everything she has poured into the bottle and create happy, powerful scent memories along the way.