Description
YOU can be listed in our Perfume Marketplace and have the pride and prestige of your own perfume line. Not to mention you'll make money on every bottle we sell for you.
We have 3 tiers, each one includes different items you will receive. We recommend at least starting with the Side Hustle tier if possible.
If you aren't ready to make the leap towards a business yet, we would still suggest creating a bottle of perfume. It's fun, and we think you'll love the process. You can do so HERE
Hobby Tier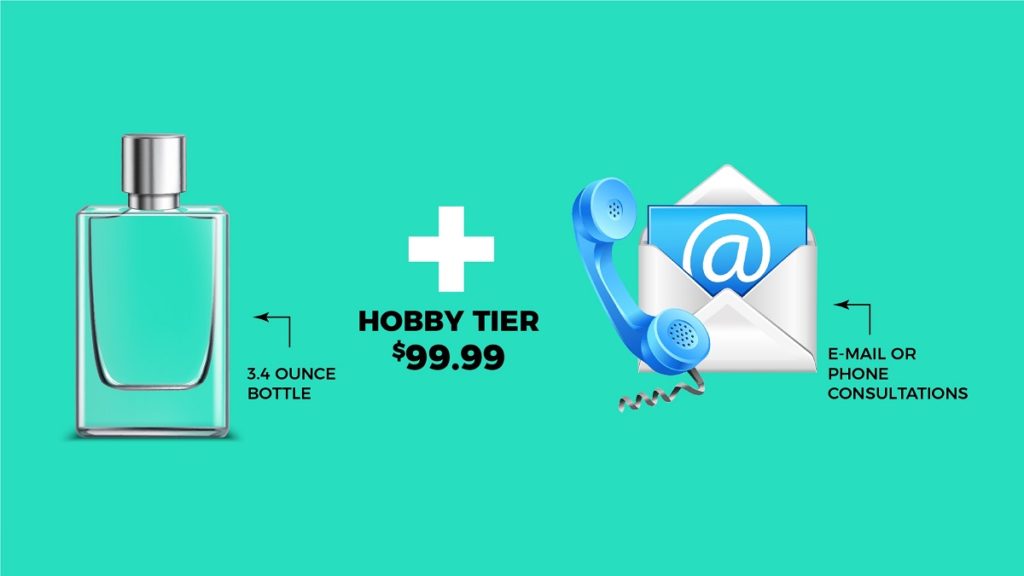 Side Hustle Tier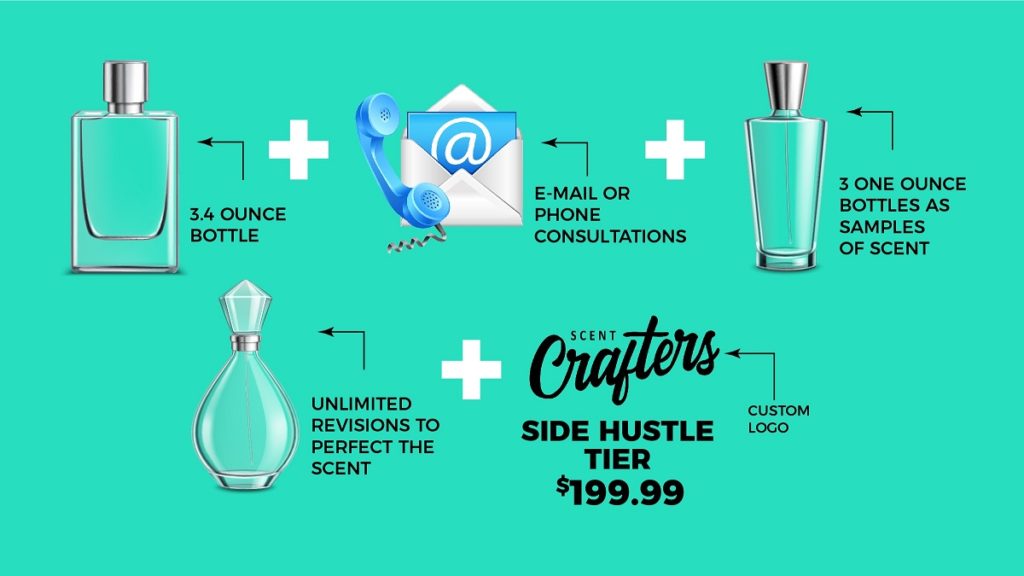 Pro Tier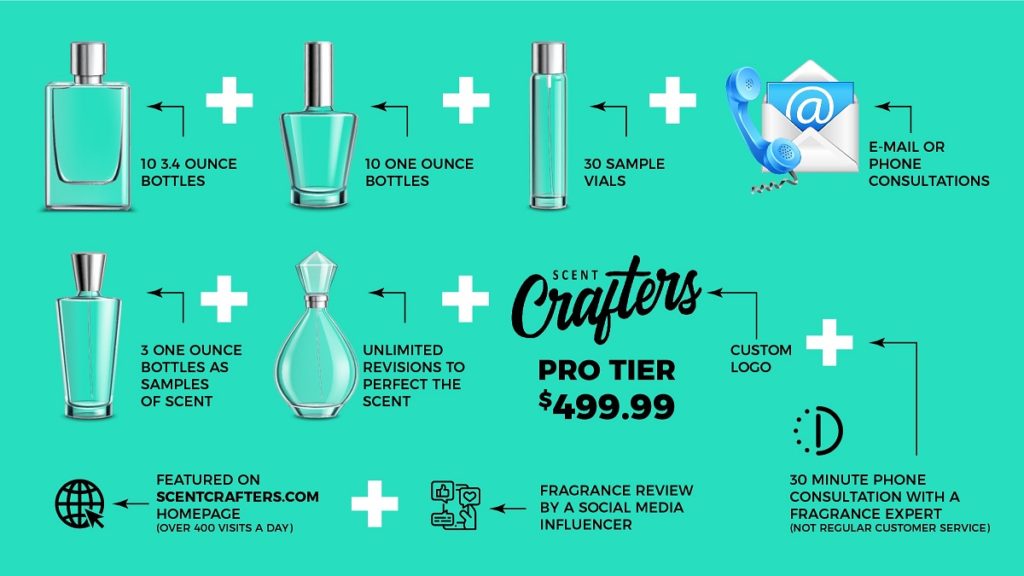 NOW! Is your time to start your own perfume business. We keep $27.99 of every sale, you get the rest! The sales price for your perfume is up to you. All you have to do is promote your fragrance either on social media or in person. We'll walk you through every step, including the first step of making your fragrance.