Description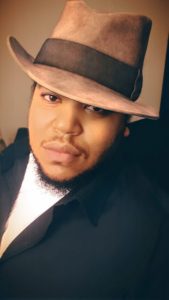 Hi, I'm Brandon Andrews. Welcome to the world of Roy Dmitri.
I had originally visited the ScentCrafters website to customize a fragrance for a Mother's Day gift. My initial satisfaction with the company inspired me to create more of my own fragrances, something I've been wanting to do for years. Blending complimentary scents came naturally to me, just like combining flavors and aromas in my (ahem… famous) cooking!
After receiving positive feedback and multiple requests for bottles, I've decided to make my fragrances available for everyone. Good-quality fragrances aren't loaded with a "zillion" chemicals, and they certainly shouldn't have to break the bank. With the help of the ScentCrafters team, I hope to continue in my pursuit of creating long-lasting male, female and unisex fragrances you'll love to wear anytime. Just look for a bottle with my two middle names on it: Roy Dmitri.