Description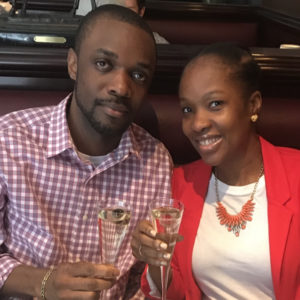 Delmark and Marisa are the husband and wife team behind @hisnherscents on Instagram. Their love of fragrance goes back to childhood, seeing the adults around them wearing fragrance. It slowly grew over the years and got even bigger as they delved into the niche world in early 2019.
"When we were coming up with what we wanted for a fragrance, we definitely wanted something unisex."
Ours is an ambery vanilla with a bit of nuttiness and spices. This isn't your typical gourmand vanilla. It's a fragrance that can transition from day to night and is quite sophisticated, in our opinion.
We hope you love Ours as much as we do!