Description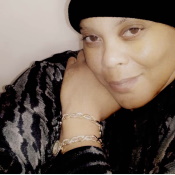 My name is Shana McCaskell and I am a professional business owner of my very own Perfume Fragrances and Cologne for Men company.
Redpassion Fragrances is the name of my company.
My goals and my aspirations are to be a very successful and rich Woman that love to be her own boss.
I would love to make my customers happy and to make sure they're happy with my prices and the fragrance and cologne scent. Buy and getting they're money worth. Because it's a gift from God that He blessed me with, and I must fulfill it.
The Lord blessed me with a Prophetic calling on my life to spread the Gospel by His grace and to encourage and uplifted His people. With healing and spreading my love to the world.